Junior


School Robot Challenge
School Robot Challenge
Program standard platform robots to complete tasks
that might be useful in a school environment
*As the WRS2020 Junior category will be held online,
some of the rules have been changed from those published for 2020.
Please make sure you check the latest rule book.
(Competition time for each team is listed in the description of the video.)
Outline
"If you have a humanoid robot at school, what would you want it to do?
What is the role of a humanoid at school?"
This is the question that World Robot Summit (WRS)
Junior School Robot Challenge would like to ask you.
WRS Junior School Robot Challenge invites teams to develop creative
and innovative ideas for the use of humanoid robots at your school,
and realize the idea by programming a Standard Platform humanoid robot.
The main objective is to create a 5-minute robotic demonstration to show your creative
and innovative idea of using a humanoid robot at school.
This competition is intended to be open-ended.
The demonstration should maximize the capability of
a humanoid robot in some aspect of school life.
Teams are encouraged to be as creative,
innovative and/or entertaining as possible to show off your creation!
The competition consists of two parts -
the Workshop where participating teams learn to work with the Standard Platform robot
(teams need to prepare some programs prior to the Workshop), and the Competition.
During the Competition, teams are judged in two areas;
Open Demonstration, and Technical Interview.
In 2021, two teams from different countries will be paired up
two months before the competition to collaboratively work together to
create solutions for problem/challenge of their choice.
More details will be provided when teams qualified to participate are announced.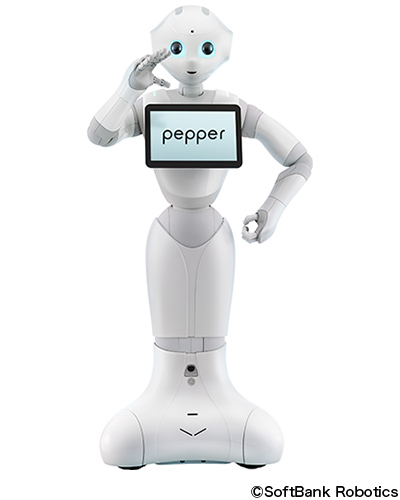 photo: Standard Platform Robot (SoftBank Robotics Pepper)
Task
Open Demonstration
The Open Demonstration is an opportunity to demonstrate the team's solution and how the tasks are executed. Teams are encouraged to seek out both creative and innovative solutions as well as unexpected and challenging problems to be solved.
Technical Interview
All teams will have a 15-minute technical interview judging during the competition.
*Teams that do not own a Pepper can also participate.
*Please attend the competition in Aichi, kick-off meeting and workshop whenever possible.